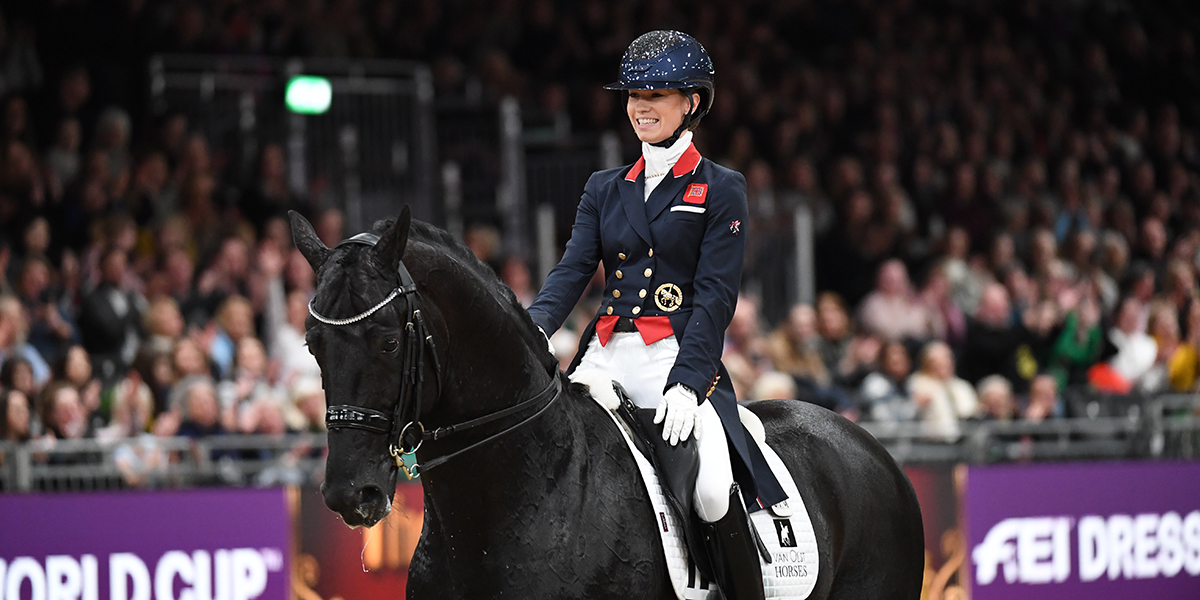 First published in the London International Horse Show Souvenir Programme 2022
Name: Lottie Fry
Age: 27
Nationality: GBR
Describe yourself in three words? Competitive, motivated, obsessed (with horses!)
What's your proudest sporting achievement? Becoming double World Champion in 2022!
Tell us about your favourite horse? I have a lot of favourite horses at home – I don't think I could pick just one!
Which of your fellow riders do you most admire? I think you can learn something from everyone you meet and compete against
Whose horse would you steal if you could? Ben Maher's Explosion W!
Who is your groom and how would they describe you if we asked them? Rich Neale – I'm hoping he'd say 'The Best'
What will you be doing on Christmas Day? Riding (of course!)
If you could have a superpower what would it be? To fly (but riding Glammy is pretty close!)
What's your "can't live without" piece of equipment? Bami my sausage dog
What's your "Desert Island Disc"? Glammy's Freestyle music
If you could swap careers for a day who would you swap with? My groom