Organisers of The London International Horse Show 2023 have today announced an exciting addition to the LeMieux Masterclass Series; 'Dressage Unwrapped' featuring World Eventing Champion, Yasmin Ingham, who was part of the British team to win a European gold medal earlier this month.
The Masterclass will take place in the New Horizon Plastics London Arena – a new arena being introduced at the 2023 Show – on Thursday 14 December and aims to provide both amateurs and experienced riders with Dressage tips and tricks that riders can put into practice at home. The hour-long session will be co-presented by Dressage World Championship silver medallists Gareth Hughes and Richard Davison, who will work with both Ingham, and the up-and-coming Dressage young rider, Ruby Hughes, daughter of Gareth.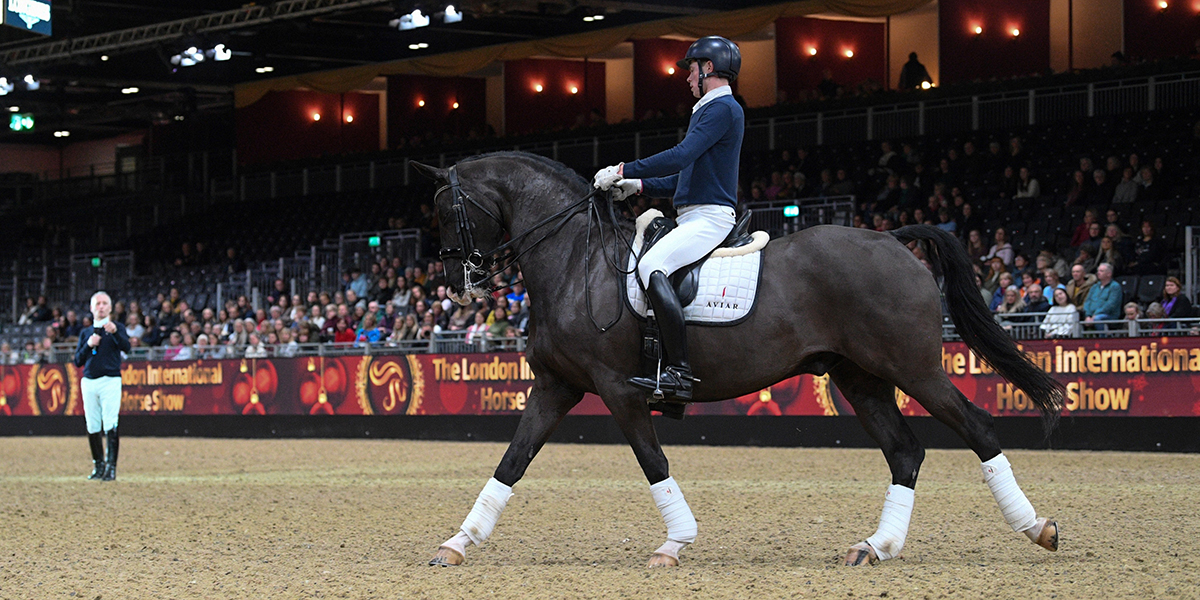 British Olympic Dressage rider, Davison, is no stranger to the London16 International, having competed at the Show for over 20 years, a tenure during which he has represented Great Britain at multiple Championships, most recently at the 2022 FEI World Championships in Herning, where, alongside his co-host Hughes, he won a team silver medal. Hughes is also part of the British Dressage team heading to the 2023 FEI European Championships in Reisenbeck in September. The pair will be perfectly placed to provide the audience with guidance and insights on expert training routines.
World individual and European team Eventing Champion, Yasmin Ingham will be demonstrating the advised practices and is sure to provide a spectacle for the Show's audience. Ingham will be joined in the arena by 16-year-old Ruby Hughes, who has had a successful year in international Young Rider classes, including recent team and individual victories at Hickstead. The former Vaulting competitor has made huge strides on the Dressage circuit in only her second year competing in Dressage internationally. Together the quartet of Davison, Hughes, Ingham and Hughes will each bring unique qualities and experiences to the Masterclass to provide an insight into how they train and prepare for competition at the highest level.
Davison said, "Having been involved with the Dressage Unwrapped Masterclasses at the London International Horse Show last year, I'm even more excited to be presenting this latest edition, as I know how beneficial it can be for the audience. The addition of Gareth, Yas and Ruby will make this Masterclass completely unique and will, I hope, provide a really exciting and informative session."
Simon Brooks-Ward, Show Director, said, "The LeMieux Masterclass Series provides fantastic opportunities for world-class riders to share their knowledge with an eager-to-learn audience, and I have no-doubt that Richard and Gareth will deliver on every dimension regarding this. It is a great privilege to welcome Yasmin, who has achieved so much over the last 12 months, and Ruby, a star of the future, to make this Masterclass truly unmissable." More information about The London International Horse Show, including how to buy tickets can be found here. ENDS