I have owned Jasper (stable name) since he was a 2 year old, We enjoyed a year of in hand showing before moving on to the ridden world. He lives in a stable at the bottom of my garden alongside my retired horse. He is the first thing I see when I open my bedroom curtains in the morning. He is such a character we do everything from beach rides, going on horse holidays with my friends, dressage and putting on our best kit as a show horse. He follows me around without a headcollar and if he wants attention from me when he is in the field he taps the gate with his hoof!
When I started him as a 4 year old he was so lazy I spent a year just general riding before progressing to competing. We had a good novice year as a 5 year old and then we were plunged into lockdown. The first competitions that reopened were dressage so we have given that a serious go and have since qualified for area finals at elementary. Whilst I enjoy dressage my first love has always been showing and working hunter. And watching the spotlight at HOYS always brings a tear.
It's a real family unit: my husband, 2 sons, 2 horses and 3 dogs. I have ridden all my life and the love of horses never wavers. My favourite moment is the calm when I put in their hay nets and finish them up for the night.
I was at LIHS last year as a spectator and thoroughly enjoyed the event. When I saw the advert for this series I was all fired up to get out and qualify, especially having a working show horse in Scotland as those opportunities are few and far between. I have been hiring venues to school over courses assisted by my husband. He has a habit of putting the jumps up a bit higher than requested! For the qualifier we had a 3 am start to get ready and to the show on time to compete. Our 3 border terriers were with us. One of them managed to run over my breeches and shirt with muddy paws! Not the best start before getting ready.
I stayed focused and stuck to my normal routine and was so delighted to jump clear. Then when my number was called first I gave Jasper the biggest hug. I can't wait to get to London to compete. Afterwards there were various chats between different people re how the permits would work to enter the city etc….. My reply was as long as I get close enough I'll get out and hack the rest of the way if need be. Jasper would take that in his stride.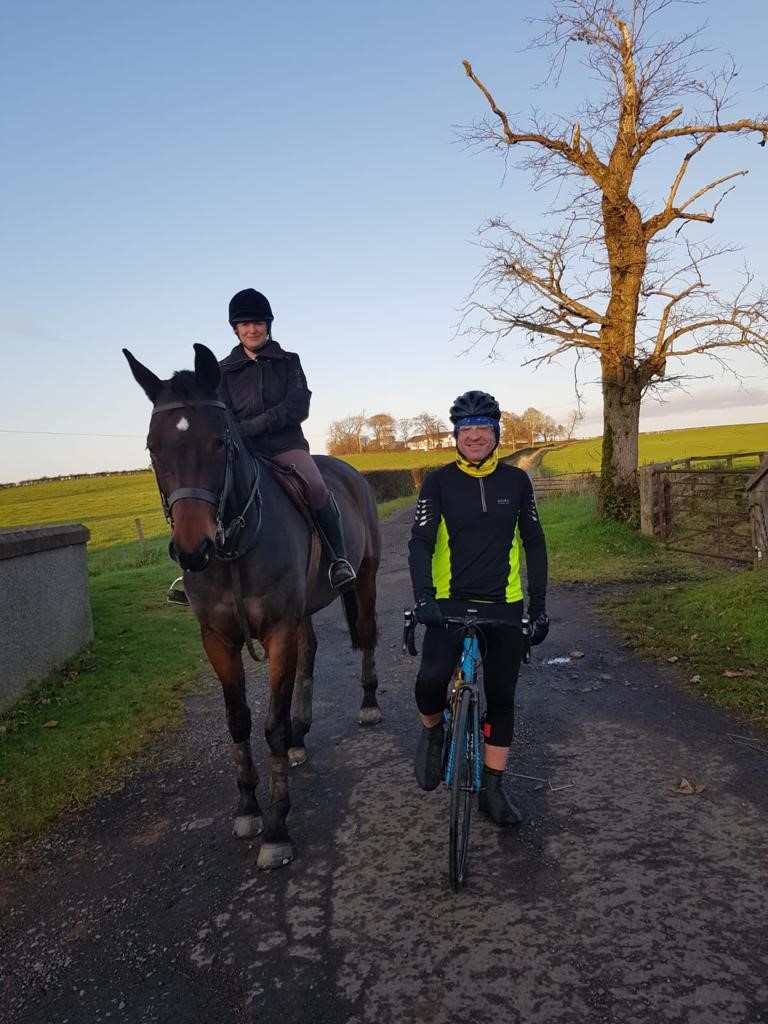 I think this is a fabulous series and I'm so looking forward to London.