Join the Dots, known as Dotty at home, is a very strange ex-racehorse. He is a frame-overo, DNA tested 100% wetherbys thoroughbred.
He had an ownership syndicate of 850+ members and was in training for a period of 3 years with Rod Millman, Marcus Foley and finally, Suzy Smith. He sadly never achieved the race results everyone thought he was capable. Even though he was showing lots of ability at home and in training, he would sadly get stage fright when it mattered. The other horses in training were scared of Dotty because he was so different. They'd never seen a cow on the racetrack before!! His jockey used to joke that if Dot could jump out in the lead, the other horses would be too scared to over take!! Sadly, it also meant that when he jumped out behind, the others ran away from him even faster!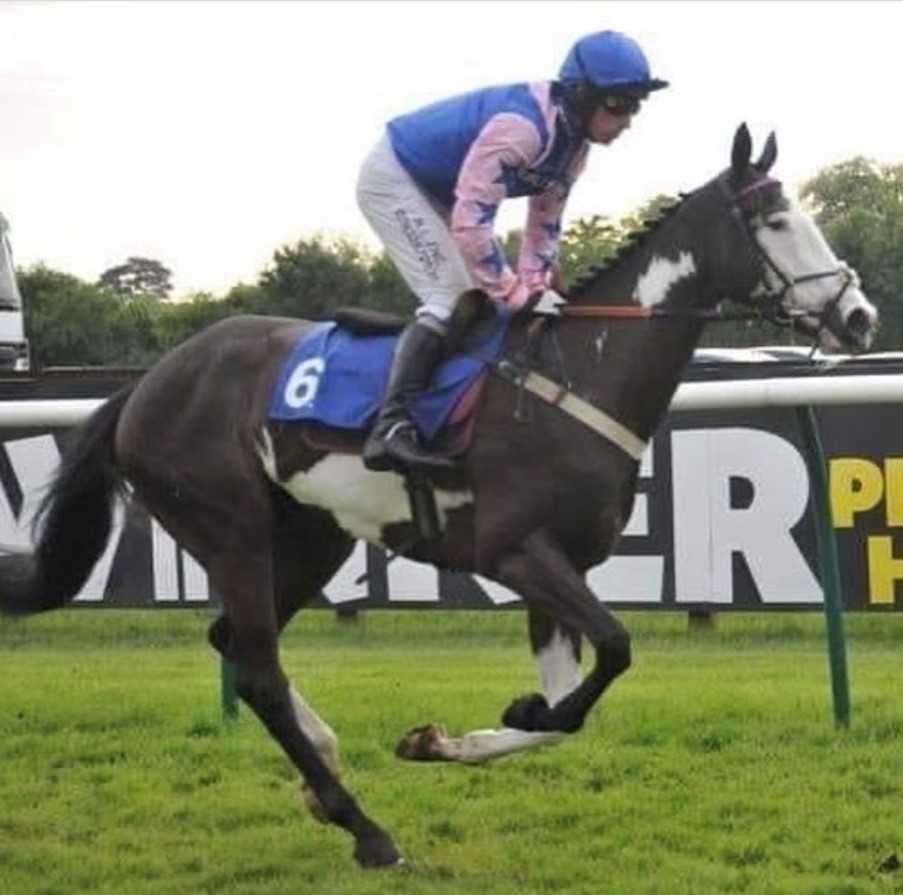 Since then, he has done a bit of everything. He is a Jack of all trades and master of ALL!!! He has done really well eventing and showjumping HOWEVER his love for dancing around looking pretty means that his passion lays in showing and dressage (and getting his pictures taken!!). He loves to show off and have all eyes on him. In fact, he gets rather offended when someone walks past without telling him how gorgeous he is!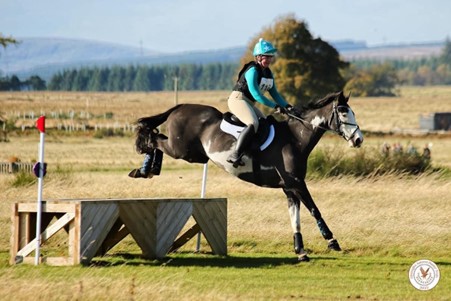 Dot has a home for life with us up in sunny Scotland and I'd love to see him do well on the big stage for his syndicate, breeders and all involved with his journey. It took a village to see him race and I feel like they deserve to see him thrive – even though it's in the show ring instead of on the track! They're all still in touch and supporting from behind the scenes!
He brings such a unique new perspective to how people see ex racehorses and how they can be retrained and repurposed. He has a large following on instagram and Facebook. He definitely sees himself as an A-list celebrity! I hope you love him as much as we all do!