The organisers of The London International Horse Show have today confirmed the return of the 'Pride of Portugal' Lusitano display team to the event for 2023. The team will be showcasing their masterful skills of horsemanship and harmony throughout the week of the Show — which runs from 13-18 December 2023 — complementing the captivating line-up of acts already set to feature, including the Musical Drive of the King's Troop Royal Horse Artillery, the Shetland Pony Grand National and the Kennel Club Dog Agility.
The world-class 'Pride of Portugal' display sees ten stallions, hand-picked to represent their country, take centre stage under some of Portugal's top riders in this demonstration of traditional equestrian skill. Famed for their proficiency on the battlefield for nearly three millennia, the Lusitano horse is today a 'Portuguese brand of excellence'. Taking their name from Lusitania — the ancient Roman name for the region modern-day Portugal now resides in — the remarkable speed of the Lusitano is historically attributed to the influence of the 'West Wind'.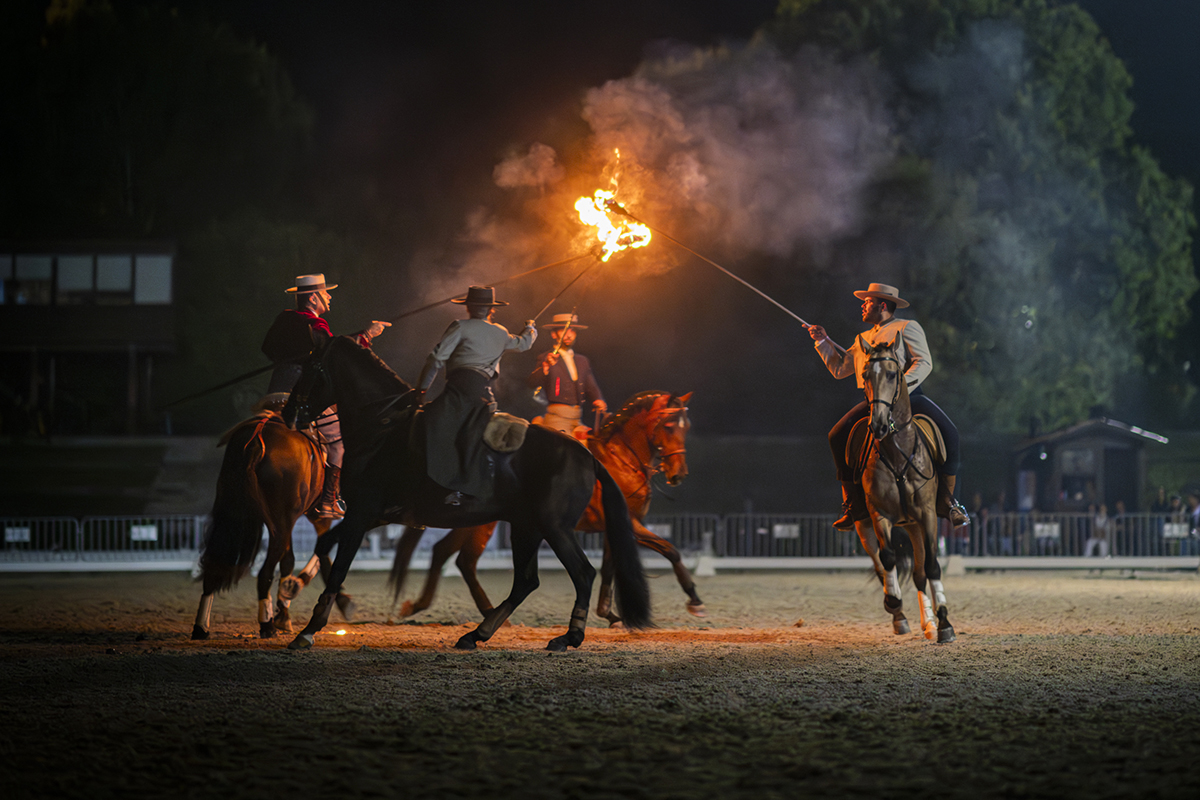 Showcasing the intelligence, elegance, versatility and strength of these horses, 'Pride of Portugal' is a mesmerising display of precision and beauty, emphasised through a breath-taking carousel routine. A dressage performance to music that captures the refined nature of the breed's movement and exquisite talent, this year's display will include a section where the riders carry blazing varas of fire. The whole performance promises to be an absolute highlight of the Show.
The display last came to London in 2016, and the 2023 performance is expected to be even more impressive than it was seven years ago. Recently in action at The Ponte de Lima Horse Fair in Northern Portugal (pictured) which took place from 6-9 July, some members of the display team provided an exciting indication of what can be expected in London later this year.
The Lusitano rider, Gilberto Filipe, spoke of his delight of returning to London: "We love coming to the Show to perform – the atmosphere is electrifying and the crowds are incredibly supportive. It is special to have an audience that understand and are passionate about equestrianism. I am extremely excited to demonstrate our traditional way of riding and for the audience to become mesmerised by the Lusitano breed."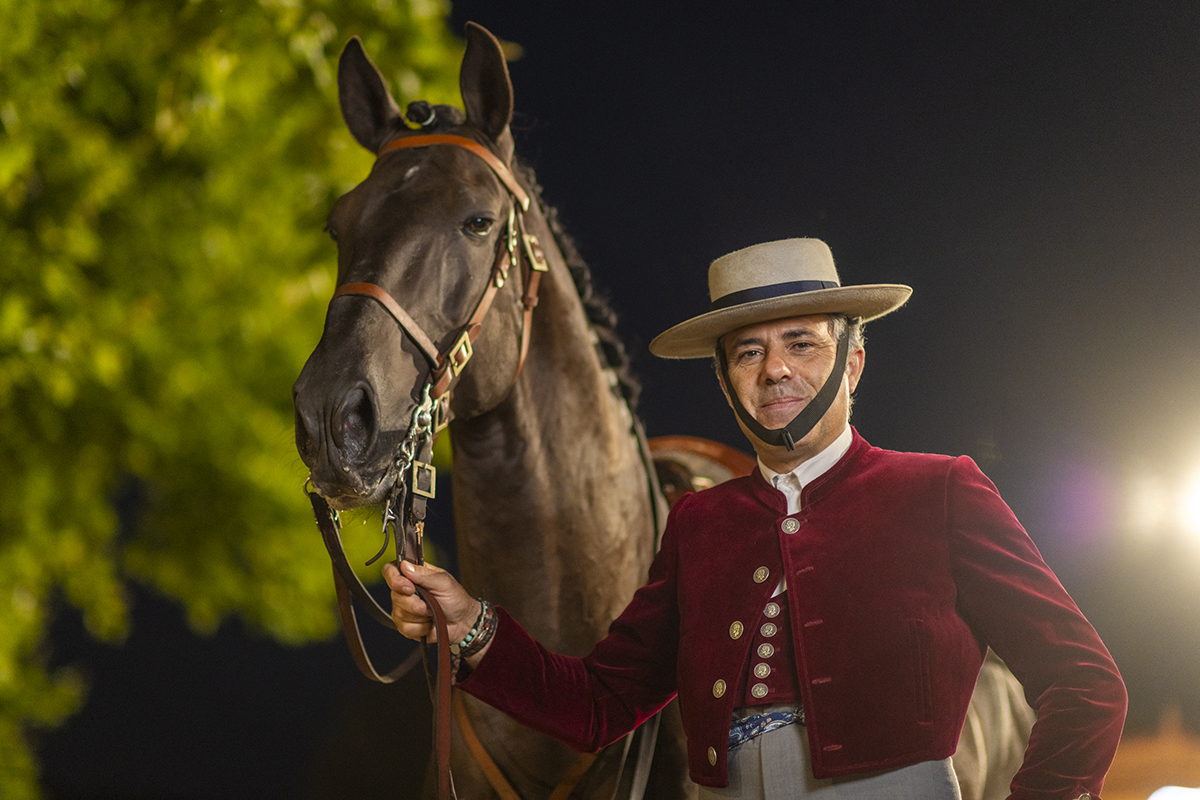 Amongst the other ten Portuguese riders set to perform is also Miguel Fonseca, who returns to the Show this December for a fourth time, having previously performed in 2009, 2011 and 2016.
Show Director, Simon Brooks-Ward, said: "We are delighted to welcome back the Portuguese Lusitanos, who are well-known for adding to the glitz and glamour of the London International Horse Show through their captivating and entertaining performances. They are joining the impressive lineup of acts this year at London, with the Show's second arena enabling us to optimise our performance offering and celebrate all aspects of equestrianism."